Welcome to Our New Website!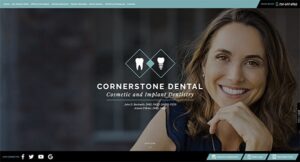 Our team at Cornerstone Dental is pleased to welcome you to the new website of our Green Brook office! Dr. John D. Beckwith and Dr. Arlene O'Brien are highly experienced dentists who are committed to helping you achieve good oral health and a beautiful smile. They strive to provide state-of-the-art dental care in a welcoming and comfortable environment, utilizing advanced technology and innovative techniques to produce the best possible results. If you browse through our website, you can find information about our knowledgeable team, as well as the variety of treatments we offer at Cornerstone Dental, including preventative care, cosmetic dentistry, and dental implant solutions.
To schedule an appointment with one of our dentists, please contact us today!