Home/Cosmetic and Restorative Dental Care
Porcelain Veneers
When teeth become cracked, chipped, or broken, porcelain veneers can often be used to conceal these imperfections. These thin, durable shells are placed over the prepared tooth to produce a beautiful smile.
Invisalign®

Invisalign is a clear braces system that straightens teeth without the need for metal brackets or wires. By wearing a series of custom-made aligners, patients can get the orthodontic care they need in a discreet way.
Teeth Whitening
Teeth whitening can provide dramatic improvement for stained or discolored teeth. The bleaching materials used in our office far exceed the results of those bought over the counter, and we offer custom-made trays for improved results. Our team uses Zoom!® teeth whitening, which is a bleaching system that helps patients whiten their teeth several shades in about one hour. It can erase years of enamel discolorations caused by coffee, tea, soft drinks and red wine.
Zoom! teeth whitening can brighten teeth up to eight shades lighter. The process starts with a special whitening gel being applied to the teeth, which contains hydrogen peroxide. This is then activated by a low-intensity light that is guided over your teeth, breaking down the hydrogen peroxide. This allows oxygen to enter the enamel and bleaching to occur.
Porcelain Crowns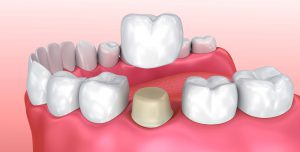 Porcelain crowns ("caps") are placed over a damaged or weak tooth to strengthen and restore its structure. Through high-quality porcelain materials, patients can achieve a highly natural-looking restoration.
Cosmetic Bonding
Cosmetic bonding involves the placement of a strong resin material to repair and enhance the teeth by addressing gaps, chips, stains, and excessive wear.
Tooth-Colored Restorations
From tooth-colored fillings to porcelain crowns, our team strives to make your restorations blend seamlessly with the surrounding teeth for the most aesthetic outcome.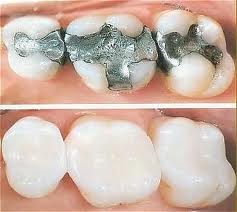 Smile Makeover
Through the comprehensive smile makeover, multiple cosmetic treatments are combined into one treatment plan to help patients achieve their dream smile.